Nike Junior Overnight Camp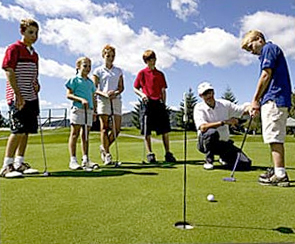 Junior golfers of all abilities, ages 10 to 18
Overnight Camper: $1275
Day Camper: $950
9 a.m. to 4 p.m. Camper: $750
Dates: 8/6/17 – 8/10/17
Mornings are spent at Mount Snow's vast practice facility, where staff members provide instruction on pitching, putting, bunker play and the full swing. In the afternoon, campers tee up at The Mount Snow Golf Club, with the staff on hand to lend their expertise during actual course play. Evenings are spent at The Grand Summit Hotel , just a few minutes from the golf course.
To Register:
Nike Advanced Overnight Camp
High School Golfers
Overnight Camper: $1565
Day Camper: $1395
Dates: 6/26/17 – 6/29/17
Nike Advanced Player Schools assist motivated high school and tournament-level juniors in their quest to reach the next level. The atmosphere is golf-intensive and the focus is placed squarely on improvement. All aspects of golf, both mental and physical, are addressed. Days are spent both on the practice areas as well as on the course, where the focus is improving all aspects of competitive play in a tournament setting.
To Register: